Dates: c.1933-1965
Quantity: 1,230 items
Arrangement: Unarranged
Indexed: Complete collection available online.
Format: Mostly 5x7 black and white prints and negatives.
John Gass was best known for his photography of landscapes and architecture and for his work with Gilmore D. Clarke, official landscaper of the 1939 New York World's Fair and landscape architect of the Bronx River Parkway. The images in this collection are mostly scenic landscapes, bridges, and Westchester County parks and buildings. Also included are photographs of activities sponsored by the Westchester County Recreation Commission.
See also Series 97: Westchester County Recreation Commission Annual Reports
Sample Photographs: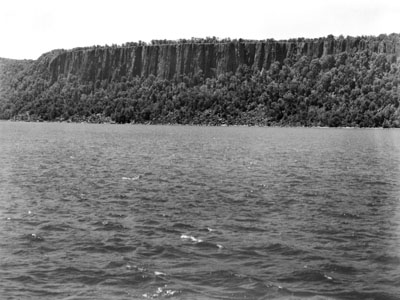 View of the Palisades, n.d. (PJG-196)

Heavy traffic on the Saw Mill River Parkway, ca. 1945 (PJG-211)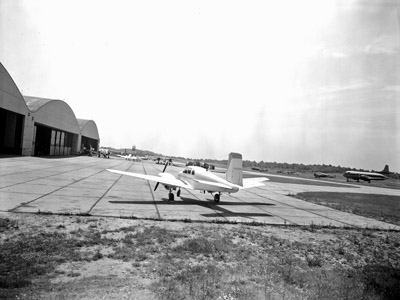 Westchester County Airport, 1950 (NJG-86C)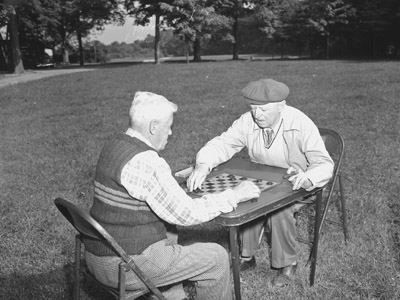 Gentlemen playing checkers, n.d. (NJG-145C)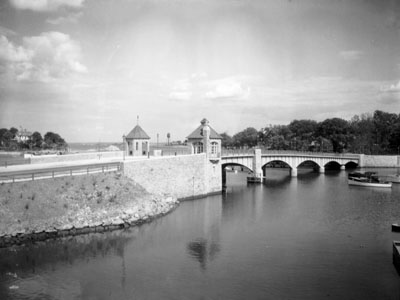 Glen Island Park Bridge, n.d. (PJG-251C)