Dates: c.1920-1935
Quantity: 87 items
Arrangement: Unarranged
Indexed: Complete collection available online.
Format: Lantern slides, many hand-tinted.
Views of parks, parkways, the Westchester County Center, Playland, Kensico Dam and other areas. Some of the lantern slides have been hand-colored. This collection is a subset of the larger Park Commission Photograph Collection.
Sample Photographs:

Croton Bridge, n.d. (PLS-820)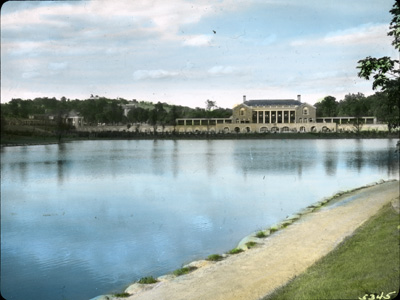 View of the Swan Lake at Tibbits Brook Park, n.d. (PLS-1511)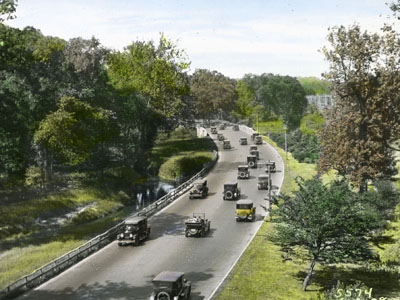 Cars on the Bronx River Parkway, n.d. (PLS-418)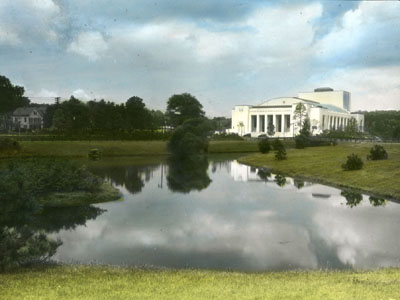 Distant view of the Westchester County Center, 9 September 1930
(PLS-521)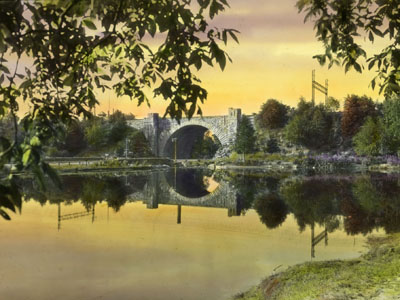 New York, New Haven and Hartford Railroad bridge over the Hutchinson
River, n.d. (PLS-913)